A transversal approach to functional typologies and market segments that focuses on relationships: between products and spaces, spaces and people, between people themselves. "Together" is the fil rouge that expresses Arper's values, which find their synthesis in a design that supports the versatility of essential forms.
Arper Spa
Via Lombardia 16
31050 Monastier
di Treviso (TV)
www.arper.com
04.02.2020
Arper's sustainability at Stockholm 2020
Arper at Stockholm Furniture Fair 2020
During the opening day of the Stockholm Furniture Fair Claudio Feltrin, Arper's president, will present the new "recycled" collections and the sustainability actions of the company. February 4th, h. 10-11 am | booth A13:20
11.12.19
Arper Xmas event 2019
For a Softer 2020 with Arper.
03.10.19
Arper's sustainability awarded by FSC
Aava, design Antti Kotilainen by Arper
Arper has received the FSC Furniture Award - Special Environmental Sustainability Award, an important recognition of the environmental path that the company has been following for years. In addition to having obtained the FSC certification, Arper is the first company in Italy and the second in Europe to have obtained the "EPD environmental process certification" for the product category Seating and Furnishings.
10.07.19
Arper makes changes to its senior management team and corporate structure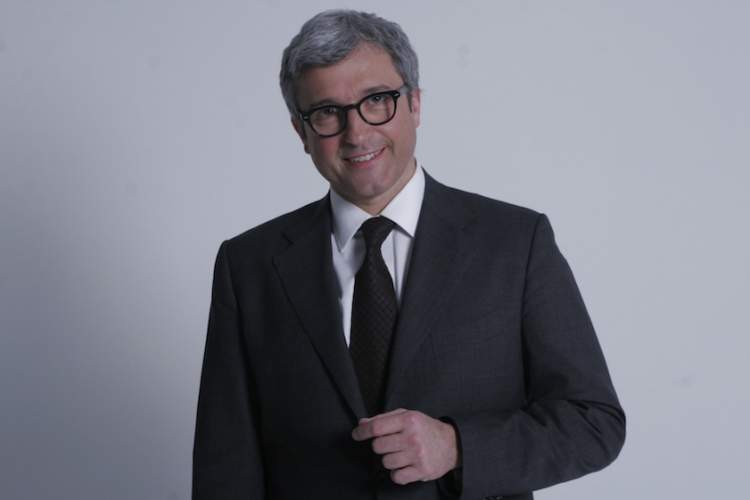 After many years of solid growth at an international level, under the leadership of President Claudio Feltrin, Marco's S.r.l. - Holding of the Feltrin family and parent company of Arper S.p.A. - launched the reorganization of the control chain and the governance of the Group. As of July 8th, the responsibility of managing Arper S.p.A. is assigned to Armin Broger, appointed as CEO.
19.06.19
Il nuovo paesaggio del lavoro
Arper Copernico invitation
A talk born from the collaboration between Arper, Copernico, BNL to present the research by Carlo Ratti Associati about the evolution of the workplaces. Discussion with: Andrea Cassi - Partner Carlo Ratti Associati, Francesco Morace - Founder Future Concept Lab and Pietro Novelli - Director Italy Oliver James Associates, moderator Silvia Botti - Editor in Chief Abitare magazine. 7.00 pm, Copernico ClubHouse Brera Milan.
04.06.19
Catifa 46 for Cuckooz Nest
Cuckooz Nest, London
ph Billy Bolton
Cuckooz Nest is a hybrid workspace in London that unites under the same roof a fully flexible Ofsted-registered nursery and an integrated workspace for parents and children under two. Arper Catifa 46 chairs were selected as part of the design for the main co-working space area, creating a soft, human-centred atmosphere while promoting collaboration, creativity and productivity.
09-14.04.19
Arper at Salone del Mobile.Milano 2019
Arper takes part in the 58th edition of the Salone del Mobile. New collections and iconic products will be presented in the exhibition space at Pavilion 16 (booth C31 D30).
05-09.02.2019
Arper at Stockholm Furniture&Light Fair
Arper interprets current trends in working models and takes part in the Stockholm Furniture&Light Fair 2019 presenting both new products and iconic collections. (Stand A13:20)
01.01.2019
Arper's products for the new Library in Helsinki
Oodi Library in Helsinki, project by ALA Architects
ph Tuomas Uusheimo Photography
Arper collections furnish Oodi, a new library recently inaugurated in the heart of Helsinki and designed by the Finnish firm ALA Architects. Arper collections interact with the surrounding architecture and blend in seamlessly with the different areas. Arper's know-how is once again employed by international A&D professionals.
14-20.01.2019
Arper at Design Post
During IMM Arper looks forward to welcome visitors at its permanent exhibition at Design Post. Cila Go and Stacy, the latest collections launched at Orgatec 2018, will be displayed. To enhance the experience, join Arper at the Architect tour with Arper and DP Partners. "Customizing: We can do it differently": Kerstin Seegel from Arper will introduce a look behind the scenes and projects Tuesday 15th January from 11:20 to 11:45.
23-27.10.2018
Arper at Orgatec Colonia
Exhibit design Studio MAIO
ph Constantin Meyer
Arper interprets contemporary work topics, which evolve with society together with technological and scientific progress, and responds to these new issues by developing, for Orgatec 2018, the concept of "lifelong learning" (Hall. 10.2, Stand J019-K018).
15.10.2018
ADI awards
Arper innovation
Exhibit design Studio MAIO
ph Jose Hevi/MAIO
The Arper booth project, designed by MAIO Architects with con Jeannette Altherr and presented at the Salone Internazionale del Mobile 2017, has been selected in the publication ADI Design Index 2018: a profoundly innovative approach to create an exhibit space that best represents the interaction between architecture and Arper's collection.
06.09.2018
Arper Showroom
opens in Los Angeles
Showroom design Solveig Fernlund, Jeannette Altherr
ph Tessa Neusdat
Arper announces the opening of a new showroom in Downtown Los Angeles. This is the Italian design brand's third location in the U.S. and 12th globally and houses Arper's range of furnishings. The aim of the project is to create a variation of spaces that would maximize the experience and presentation of the furniture.
Arper is a leading Italian company that creates chairs, tables, and furnishings for community, office and home. Founded in 1989, it distinguished itself from the very start for its global vision that translates into innovative products and state-of-the-art processes. Arper has always relied on the collaboration of international designers, who have helped to define its identity, drawing inspiration from all over the world.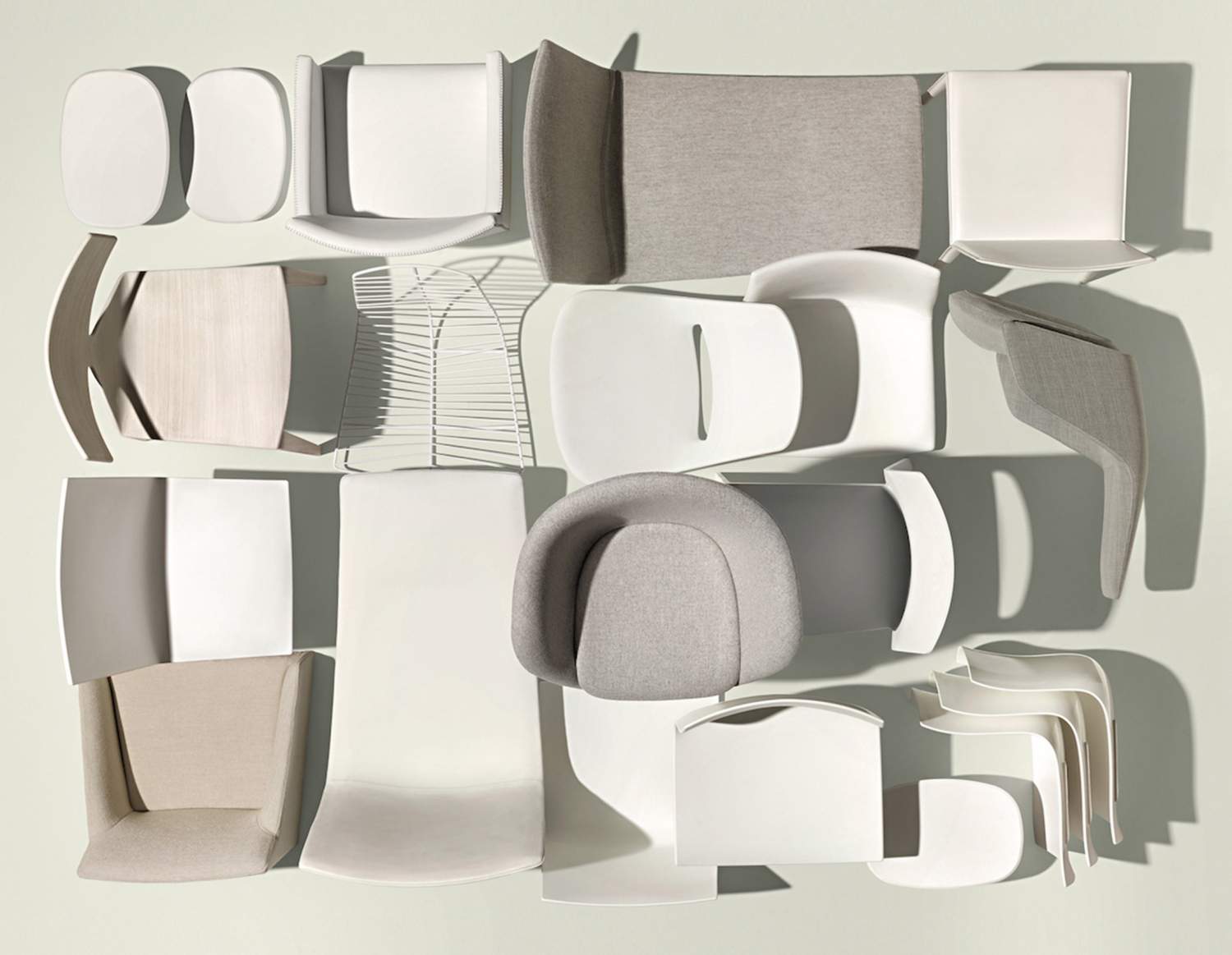 System shells
ph Scheltens & Abbenes
Arper's focus is mainly on the contract sector, with products targeted for different uses and market segments: the brand approaches design as a means of action and communication, expresses itself through its attention to color and system flexibility, in a constant dialogue between form and function. Today Arper has 12 showrooms, 4 subsidiaries, 3 branches and 2 Meeting Hubs, located in the major markets throughout the world, and is distributed in 90 different countries across a far-reaching network.
ph Giulio Rojer Ghirardi
ph Marco Covi
ph Marco Covi
ph Marco Covi
ph Marco Covi
ph Marco Covi
ph Marco Covi
ph Marco Covi
ph Marco Covi