A colourful and imaginative world of decorative objects, functional accessories, domestic talismans and small gifts. Design objects that enter the scenarios of everyday life and speak of those special moments in our lives in poetic and unconventional ways.
06-10.09.19
Bosa at Maison&Objet September
At M&O September Bosa presents his wonderful universe of threedimensional characters and surface. A suitable stage to show the ironic Maestro Vase by Jaime Hayon who joins TheatreHayon, and the collection of Bossanova coffee tables designed by Pepa Reverter. In Paris Bosa will exhibit again Mickey Forever Young, the precious Mickey Mouse designed by Elena Salmistraro born from the special Bosa-Disney partnership.
09-14.04.2019
Bosa at Salone del Mobile.Milano 2019
Bosa shocases at Salone del Mobile.Milano 2019 Mickey Forever Young, the rocking Mickey Mouse born from the distinct creativity of Elena Salmistraro, together with the ironic Maestro Vase by Jaime Hayon and the coffee tables collection designed by Pepa Reverter. (Hall 16 stand C37)
18-22.01.2019
Bosa at Maison&Objet
Bosa shocases in Paris the most creative core and décor of the brand with its wonderful universe of three-dimensional characters and surfaces: accessories for the home and table with sought-after details, special finishes, refined colour palettes. Bosa will also exhibit for the first time Mickey Forever Young (Hall 5A, Stand R10).
18.11.2018
Mickey Forever Young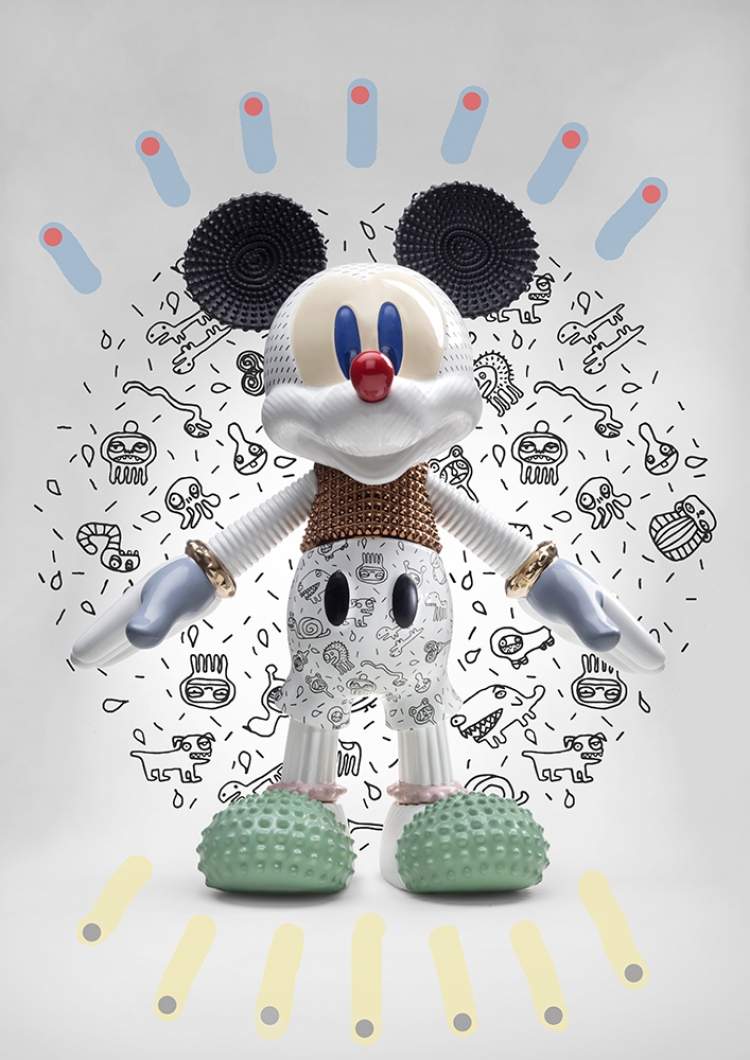 A precious collector's item, a special collaboration Bosa-Disney to celebrate 90 years of the world's most famous mouse. Elena Salmistraro interprets the spirit of joy and vitality that represents Mickey and it is distributed worldwide in Bosa and selected Disney showrooms from November, right on time for the anniversary (18 November).
Bosa, a workshop that is both Venetian and international, has been innovating ceramic since 1976 with its entirely hand-made creations for the home. Its continuous scouting effort, its relationship with the most promising designers – who interpret ceramic with an eloquent and emotional language – and its consolidated skills and manufacturing experience, have brought this brand worldwide recognition and the means to address many design challenges.
Hopebird, design Jaime Hayon
Special products inspired by the highest crafting expertise, characterised by unique colours and finishes, such as precious metals and enamel, are the result of the company's constant commitment to experimentation and research, and have been selected for important collections, themed exhibitions and international museums.
ph Alberto Parise
ph Alberto Parise
ph Frank Juery