Tecno is a "project factory": with high quality products that bring together the culture of craftsmanship and digital innovation, the company thinks in both industrial and design terms at the international scale, linking technical skills with computer science, technology with design.
30.06.2022
Tecno: color connections
Tecno: color connections
ph David Zanardi
Tecno presents the new systemic project Colors-Fabrics-Materials-Finishes which redesigns the geography of color and material combinations and supports the narration of spaces.
05.09.2021
Tecno @fuorisalone 2021
Tecno, FuoriSalone 2021 - TClub open its doors
During the Milan Design Week, Tecno showroom opens its doors. Tecno invites you to discover its Milan site at the Caselli, which has been transformed into a TClub.
07.07.2021
Maison Ozenfant by Le Corbusier in Paris for the Italian Design Day 2021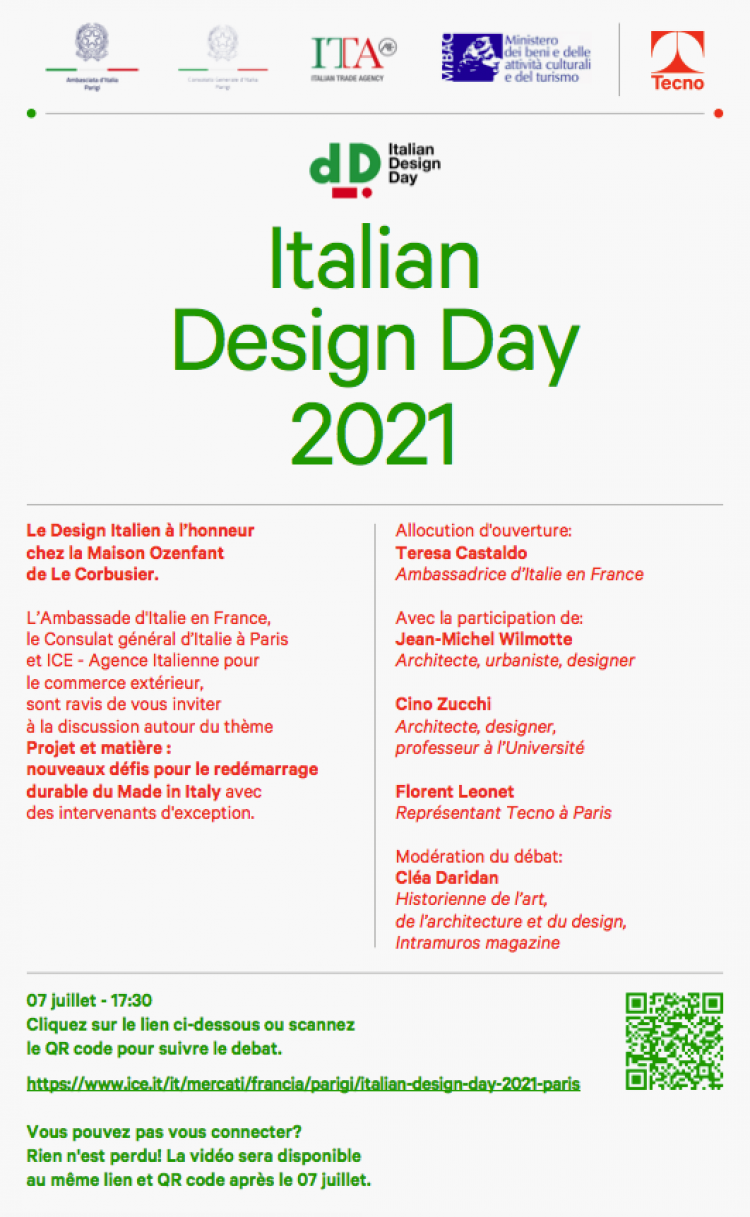 IDD Paris 2021, Maison Ozenfant
Maison Ozenfant, the fist residential project by Le Corbusier and Tecno hearquarters in France, guests the digital event dedicated to the Italian Design Day 2021.
22.05.2021
Tecno with Zaha Hadid Architects at The Biennale Architettura 2021
Alis by Tecno, design Zaha Hadid Architects
ph Alessandra Chemollo
Tecno Spa is to offer a world preview of ALIS in the Giardino delle Vergine at the Arsenale in Venice, the home of the Italian Pavilion at the Biennale Architettura 2021. ALIS is a reflection of the fluid, futuristic style synonymous with Zaha Hadid Architects, who found in Tecno Spa the perfect partner to bring their vision to life in this truly cutting-edge project.
20.05.2021
Alis by Zaha Hadid Architects and Tecno
13.05.2021
Tecno and Olivetti, together
Sintesi | Tecno Olivetti - invitation
Discover the new project born from the collaboration between Tecno and Olivetti. May 13th, 16 p.m.
13.05.2021
Tecno and Olivetti: the new Sintesi
Sintesi, the new solution born from the collaboration between Tecno and Olivetti
ph Mario Rota
Olivetti e Tecno presentano 'SINTESI', the smart work station for the home and office. Collaboration between the two companies and IO.T Solutions has led to an innovative solution that combines well-being, technology and productivity, placing people's quality of life centre stage .
22.04.2021
Tecno opens TClub in Paris
TClub openspace in the Tecno Paris venue - Maison Ozenfant
ph Francesca Avanzinelli
The Tecno TClub project is expanding into Paris to provide a space for professionals: the exclusive facility for meetings or individual work is housed in Tecno Paris venue, Le Corbusier's Maison Ozenfant.
15.04.2021
Ultramorphosis – The Office from the Future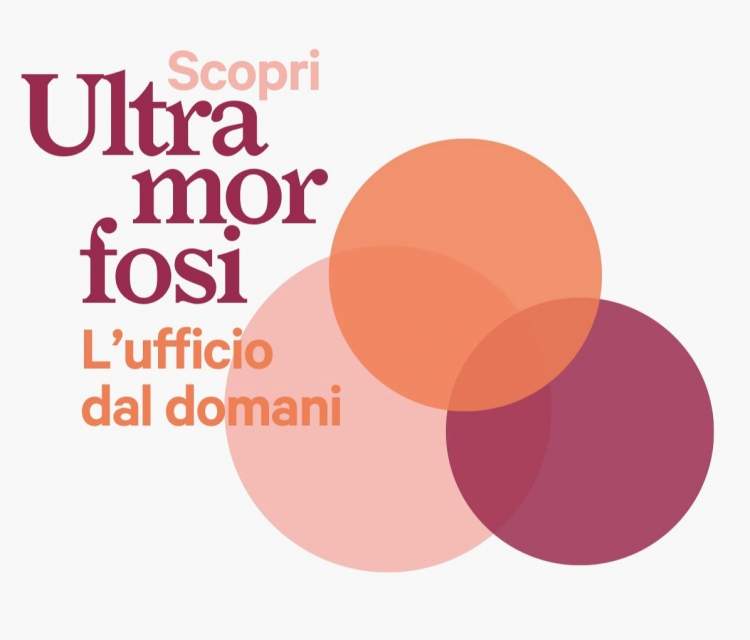 Ultramorphosis – The Office from the Future: Tecno organized a moment of reflection on the new paradigms of work and offices, increasingly multifunctional habitats at the service of people.
10.03.2021
Tecno presents WQube
WQube by Tecno | design Centro Progetti Tecno with Elliot Engineering & Consulting, 2021
An architectural system of fully autonomous plug-and-play modules which can be installed, updated and modified - anywhere, at any time.
21.01.2021
Tecno for the new Milano Linate Airport
Aeris seating system in the new Milano Linate Airport spaces
ph David Zanardi
Tecno is coming to Milan Linate with a significant order of 1,600 chairs and 740 tables. The Aeris bench system, designed by Grimshaw Architects, has been chosen for the new spaces at Linate, with 397 four-seater benches.
22.10.2020
Tecno: an everyday story
P40, design Osvaldo Borsani - Tecno
Tecno has built a collection of furniture that have entered the history of design while remaining contemporary: products that show a special way of imagining and producing with an expertise based on innovation, technical perfection and durability.
13.07.2020
Tecno opens TClub in Milan's city centre
Tecno TClub
A space that is open to friends of Tecno, to bounce ideas off one another and find the right one: the showroom in Milan's city centre has become TClub, available as workplace. The spaces are updated thanks to Tecno's product know-how and its trailblazing technologies; the company has also implemented new solutions that accommodate the latest safety recommendations.
06.02.2020
TECNO and ZANOTTA | Courmayeur Design Week-end 2020
TECNO and ZANOTTA | Courmayeur Design Week-end 2020
ph David Zanardi
Tecno and Zanotta participate at the first edition of Courmayeur Design Week-end promoted by Paola Silva Coronel with Courmayeur Mont Blanc, the event that collects from 6th to 9th February the design network in Courmayuer
05.12.19
Pantone 2020 Classic Blue: design selection
Pantone has announced the "Color of the year 2020": Classic Blue 19-4052 Here you are a selection of design furniture and complements in blue proposed by Arper, Bosa, Olev, Tecno, Valdama, Zanotta
26.11.19
Tecno for GCA Altium Milano
Tecno for CGA Altium Milano
ph Andrea Martiradonna
Transparency, dynamism and prestige are the values reflected by Tecno for the new Italian headquarters of the international company GCA Altium, designed by Matteo Fantoni Studio in an austere and exclusive building centrally located between Palazzo Marino and Piazza della Scala.
28.05.19
Tecno for Wolf Oil
For its new Headquarters in Belgium, Wolf Oil Corporation picked Tecno because the brand is capable of interpreting the characteristics of innovation, functionality and performance which constitute the company's vision.
08.04.2019
Tecno convention | Space as a service |
SPACE AS A SERVICE: un convegno sull'opportunità di connettere gli spazi e sull'innovativa piattaforma DINA, basata sul Cloud Computing di Microsoft, per gestirli in modo intelligente. Ore 15.30, Microsoft House, Viale Pasubio 21 Milano
23-27.10.2018
Tecno at Orgatec Colonia
Exhibit design Calvi Brambilla
ph Germano Borrelli
Tecno will present new scenarios that re-design the paradigms of work, with a language that talks of flexibility, customisation, comfort. Efficient, welcoming and responsive furnishings: the latest multifunctional proposals interact with iconic products which feature new finishes (Hall 6.1, Stand B070-C071).
27.09.2018
Tecno opens in Warsaw
In the new premises, the company provides a 400 square metres space designed to welcome customers wishing to deal with a team of professionals, architects, developers, contractors capable of accommodating their most diverse requirements.
Through its branches in Milan, Paris, London, Madrid, New York, Dubai, Warsaw, Tunis and Seoul Tecno is a leader in developing projects that are unique both aesthetically and in terms of technical performance. Architects and contractors rely on its expertise to manage medium and large-scale projects at the international level. With a history dating back to 1953, Tecno brings together the culture of craftsmanship with the logic of industry, the knowledge of materials and innovation, creating distinctive architectural interiors and products that have become design icons, keeping its promise of quality and performance at every scale.
Showroom Tecno Milano, Caselli Daziari - Piazza XXV Aprile 11
ph Andrea Martiradonna
Today, with a clear vision of the contemporary world, Tecno develops the digital potential and introduces smart, connected furnishings, pioneering the Internet of Things in the office environment. The leadership of Giuliano Mosconi, Chairman and CEO of Tecno Spa since 2010, led in 2017 to the acquisition of Zanotta, launching a project common to the two brands and consequently reinforcing their synergy at the international level. Tecno has won many awards, including five Compasso d'Oro ADI, one of which was awarded for the "cultural quality expressed in product systems and in graphics". The company has developed and built many special projects, such as the European Parliament in Brussels, Schiphol Airport in Amsterdam, the British Museum in London, the new Palais de Justice in Paris and the offices of Bulgari, Moleskine and the National Bank of Kuwait.
ph Andrea Martiradonna
ph Andrea Martiradonna
ph Andrea Martiradonna
ph Andrea Martiradonna
ph Andrea Martiradonna
ph Andrea Martiradonna
ph Germano Borrelli