A Metal Projects Factory which evolved, to quote the words of its founder Albino Celato, from «a good manufacturing company that fabricated ideas» to an editor that inspires original ideas and experimentations, promoting «projects in which metal is the protagonist».
De Castelli Srl
Via delle Industrie, 10
31035 Crocetta
del Montello (TV)
www.decastelli.com
15.12.2021
De Castelli Christmas Cocktail 2021
De Castelli Christmas Cocktail 2021
De Castelli Christmas cocktail 2021 together with the Italian press at the new showroom in Milan.
21.09.2021
De Castelli for the Together exhibition at Negozio Olivetti designed by Carlo Scarpa in Venice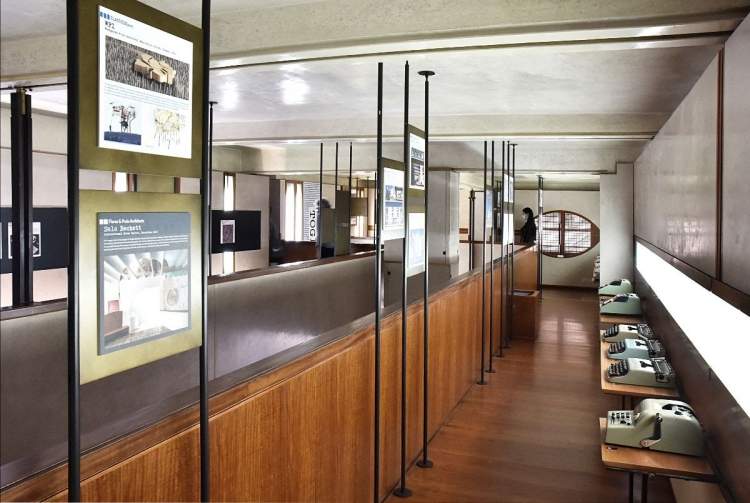 De Castelli for Together Exhibition in Venice - Negozio Olivetti
ph Paolo Sostenio
De Castelli is partner of the Together exhibition by the Architect Lauria at Negozio Olivetti designed by Carlo Scarpa in Venice
05.09.2021
De Castelli @MilanDesignWeek 2021
De Castelli, Milan Design Week 2021
Metals, with their infinite variations of three-dimensional textures, surprising finishes and shimmering hues, have been turned into site-specific surfaces, unique products and special editions @supersalone: Padiglione 4 Corsia G01 @showroom: Via Visconti di Modrone 20
09.06.2021
De Castelli per Samsung
Mare Blue, Chef Collection Samsung with DeMarea finishing by Castelli
The Korean giant, Samsung, has chosen De Castelli for its line of luxury home appliances: a special version of the Chef Collection refrigerator is made with the DeMarea finish.
05.05.2021
De Castelli: new showroom in Milan
The library of materials in the new De Castelli showroom in Milan
ph Marco Menghi
De Castelli has opened the new showroom designed by Cino Zucchi Architetti in Milan, Via Visconti di Modrone 20: a place designed for relations and to develop projects, but also a space conceived as a "manifesto" to display its extraordinary research on metals.
28.04.2021, h. 18
E-meeting with Cino Zucchi
De Castelli: «L'amore difficile tra matita e bullone» with Cino Zucchi
«L'amore difficile tra matita e bullone», an excursus by Cino Zucchi, with the première of the short movie by Francesca Molteni.
08.04.2021
De Castelli "Copper At Home"
Wave, Lanzavecchia + Wai | Barista, Adriano Design | Burraco, Zanellato/Bortotto | Alpha, Martinelli Venezia
ph Alberto Parise
The new De Castelli project is dedicated to the home and the copper interpreted in four new products: the natural beauty of this metal returns to prominence to exploit its antibacterial properties.
03.02.2021
A new showroom in Milan for De Castelli
De Castelli new showroom in Milan, project by Cino Zucchi
ph sketch credits by Cino Zucchi
De Castelli opens a new showroom in Milan, with a project by Cino Zucchi
26.10.2020
Drops by Zanellato/Bortotto for De Castelli
Drops, design Zanellato/Bortotto for De Castelli, 2020
ph Alberto Parise
Drops is a family of coffee tables in three different sizes, inspired by the unexpected, irregular shapes of water droplets on a surface. Their soft, familiar lines embody the skilled craftsmanship and artisan know-how of De Castelli, which has revived the traditional technique of manually hammering and shaping copper.
The three new products by De Castelli exploit the antibacterial properties of the copper
COPPER AT HOME is the new De Castelli project dedicated to the home: the company teamed up with Lanzavecchia + Wai, Martinelli Venezia Studio and Zanellato/Bortotto to exploit the antibacterial properties of the copper. The products will be unveiled for the first time at EDIT Napoli.
30.04.2020
Copper will help us
Research on copper antibacterial by De Castelli
Building upon this news from the scientific community, De Castelli is embarking upon an innovative project in collaboration with university researchers, to swiftly develop a production method capable of eliminating the need for any surface treatment on copper (thus far used to maintain its chromatic effects), by experimenting with different oxidation processes and phases with the aim of preserving its antibacterial properties as much as possible.
13.01.2020
Three awards for De Castelli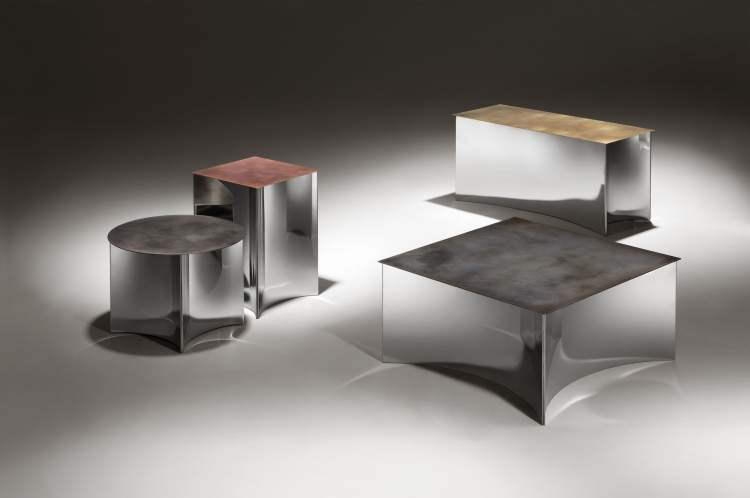 Alchemy, design Stormo Studio
ph Alberto Parise
Two new awards for De Castelli in 2020: Wallpaper* Design Award to Alchemy collection, design Stormo and Good Design Award to Graffio cabinet, designed by Paolo Benevelli. These prizes arrive after the selection of DecoDe by Pino Scaglione into the ADI Design Index, at the end of 2019.
14.10.19
De Castelli DecoDe selected for ADI Design Index 2019
DecoDe, design Pino Scaglione
ph Alberto Parise
DecoDe, the collection of sound-proofing hexagon metal modules designed by Pino Scaglione, has been selected in the Index 2019 and is part of the next Compasso d'Oro Award. A functional, technological, sustainable and aesthetic solution that adopts an innovative laser cutting and drilling system designed specifically for this project.
06-09.06.19
De Castelli and Lithea at EDIT Napoli
De Castelli and Lithea showcase their most expressive projects made with special metallic finishes and precious stones. They are realities of excellence that matches a contemporary language with the talented craftsmanship, representing those values ​​that EDIT promotes: sophisticated creative research and high quality production processes.
10.04.19
De Castelli Private Party at Palazzo Litta
De Castelli has partnered with The Litta Variation/Opus 5 to create Echo, an immersive installation from the Pezo von Ellrichshausen studio. De Castelli has designed the structure and a super-mirror surface that seamlessly covers the entire installation. For this occasion, De Castelli will throw a private party into the stunning frame of Palazzo Litta on Wednesday 10 April.
09-14.04.19
De Castelli at S.Project
De Castelli - Metal Project Factory
ph Alberto Parise
De Castelli has doubled its exhibition space at the Salone del Mobile.Milano, invited to the new interior-design-focused S.Project pavilion, with an installation that presents its full range of furniture collections and surfaces. (Hall 22, stand C37-C39)
05.03.2019
De Castelli for Maserati
De Castelli at Maserati Stand, Geneva Motor Show 2019
At Geneva Motor Show, De Castelli presents the interior panels for the new Maserati Quattroporte SQ4 Granlusso, created specially for the Casa del Tridente, in order to offer unique and exclusive customization's possibilities to the Maserati top clients.
01.02.2019
Yoko by Leonardo Sonnoli for De castelli wins the Wallpaper Award
Yoko, design Leonardo Sonnoli
ph Alberto Parise
Yoko, the black metal sheet module system with brushed copper or brass inserts designed by Leonardo Sonnoli for De Castelli, has been awarded by Wallpaper, the world's most important design, fashion and lifestyle magazine.
24-28.09.2018
De Castelli
at Cersaie Bologna
De Castelli Cersaie
ph Alberto Parise
Metal total look: De Castelli presents the new surfaces made with exclusive materials and precious finishes, born from the ongoing experimentation carried on by a company involved in widening its project skills constantly. (Hall 22, Stand B59)
Founded in 2003 by Albino Celato and heir to a long tradition in metal manufacturing, De Castelli is now internationally renowned for introducing design as a new language in a dialogue between crafting expertise and advanced technology. In addition to the furniture developed in collaboration with famous designers which contributed to establishing the brand, the company has developed new surface solutions that enhance the potential of metals, in an on-going effort of research and experimentation with metal finishes.
Officine De Castelli
ph Gianluca Vassallo
In recent years, the company has increasingly focused on collaborations with international architects, leading to prestigious architectural commissions and special projects for the Architecture Biennale in Venice and Milano Expo. It has furthermore developed partnerships with important companies in the design field. De Castelli's headquarters, located in Crocetta del Montello (Treviso), host its "workshops" and a rich materials library, a place dedicated to designers to illustrate De Castelli's know-how and inspire ideas and impressions, which may also be found with a complete array of metals and finishes in the Flagship Store in Milan-Corso Monforte.
ph Alberto Parise
ph Alberto Parise
ph Alberto Parise
ph Alberto Parise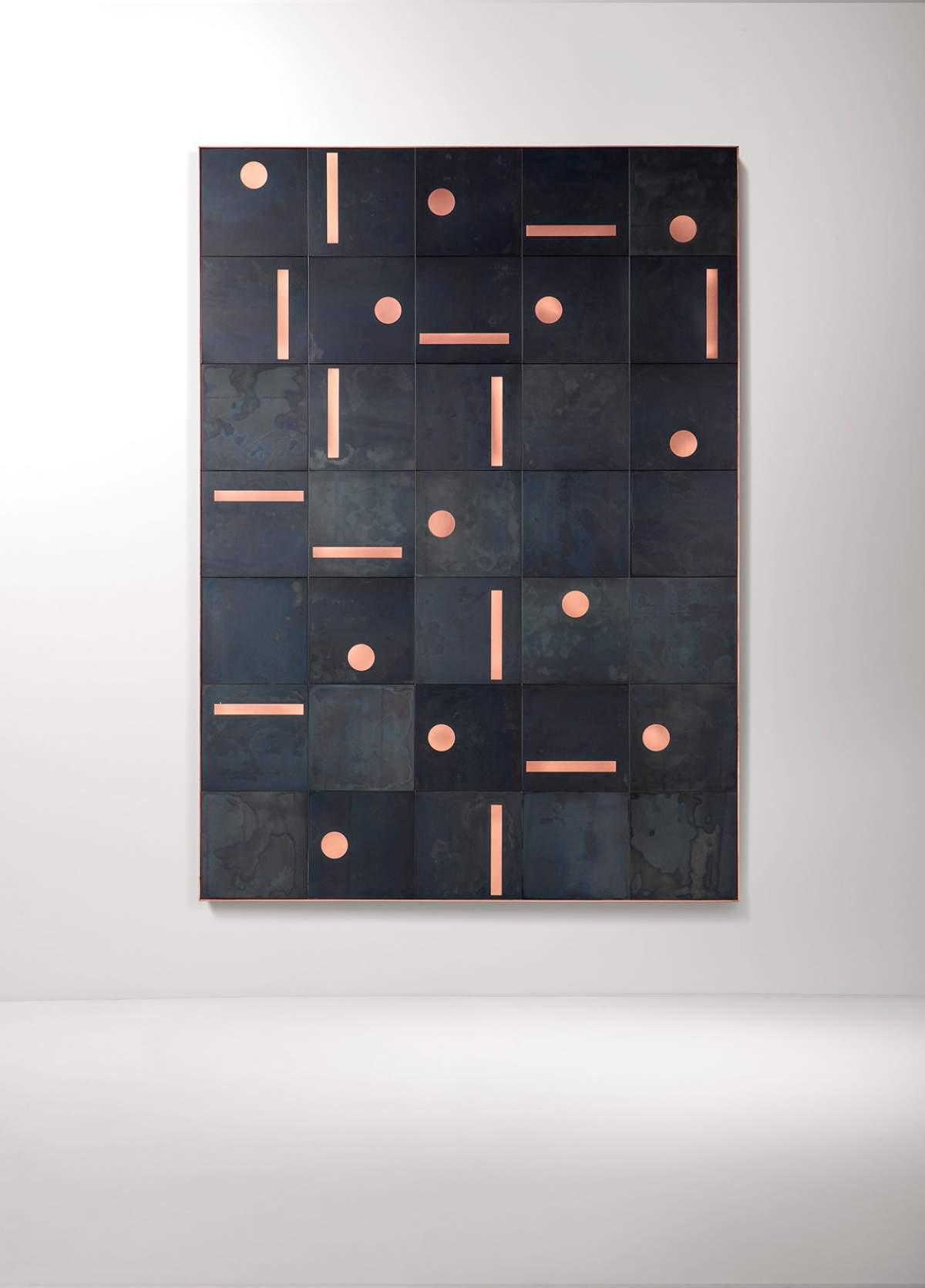 ph Alberto Parise
ph Alberto Parise
ph Massimo Gardone
ph Massimo Gardone
ph Alberto Parise